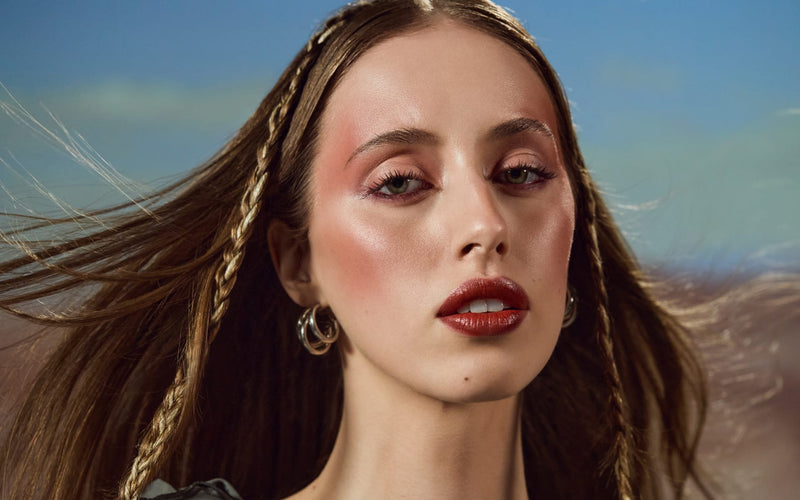 Eyes
Highly-pigmented colors and skin-loving textures with shimmering or matte finish – our eye products put your eyes into a spotlight.
Our priority isn't just how makeup looks, but also how it smells – and most importantly, what's in it! Here at UND GRETEL, we want to offer you the best

possible cosmetic experience. Contemporary, high-end makeup – no toxic ingredients, no animal testing, no compromises! Certified natural cosmetics from Berlin. It might sound outlandish, but with UND GRETEL, it's truly possible.




The texture of our UND GRETEL eye products is designed to make them easy to apply. Thanks to their high pigmentation, the various shades of LUK and IMBE glow like nothing you've ever seen before.




LUK is a CREME EYE STICK that's been designed to make eye makeup as uncomplicated as possible. Its delicate shimmer makes the eyes shine and, depending on the shade selected, emphasizes the wearer's unique eye color.




Our IMBE EYE SHADOW is a luxurious and highly pigmented monochrome eye shadow. It's perfect for creating a variety of styles, from a delicate nude look to an uninhibited smoky eye.




TINCTE is our LIQUID EYELINER – as the name suggests, it's a tincture that's particularly easy to apply along the eyelid. We took great care when designing the applicator. The brush tapers to an ultra-fine tip that draws flawless lines with artistic precision.




HOLT is our EYE PENCIL, made of genuine wood from renewable sources. This eye pencil ensure a highly saturated color result, whether you prefer maximum precision or a simple blended look. It's perfect for professional makeup artists.




Well-groomed eyebrows frame the face and add definition. SPRUSSE, our EYEBROW PENCIL, shades in the brows and emphasizes their natural shape.




Our best-selling product by far, WINT practically speaks for itself. This MASCARA is a miracle-worker for the lashes. Whether the style is subtle and defined or full-volume and expressive: Enriched with a creamy texture and real beeswax, it nourishes and coats every single eyelash and provides a rich shine – from root to tip. Wheat starch supports the hair structure and helps it keep its shape.




FROH , the BROW BOW GEL, is one of our most popular products. They say that the eyes are the windows to the soul. But when it comes down to it, we think the eyebrows are what really matter. No other facial feature is more emotionally expressive or intense. No matter how the FROH Brow Bow Gel is applied, the result is always the same: full, silky brows.