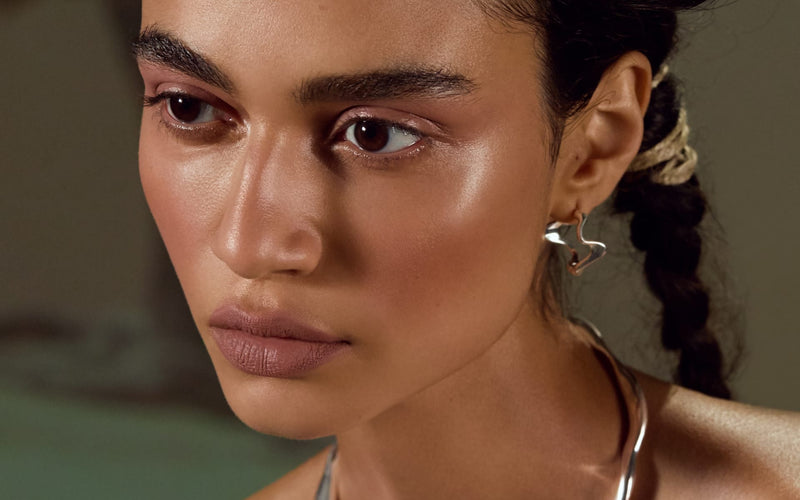 Skin
Our skin products are lightweight, nourishing and blend into your skin perfectly – for a juicy, glowy complexion.
Our priority isn't just how makeup looks, but also how it smells – and most importantly, what's in it! Here at UND GRETEL, we want to offer you the best

possible cosmetic experience. Contemporary, high-end makeup – no toxic ingredients, no animal testing, no compromises! Certified natural cosmetics from Berlin. It might sound outlandish, but with UND GRETEL, it's truly possible.




The texture of our skin products is designed to make them easy to apply; due to the natural pigments, they will adapt perfectly to your unique skin texture.




In other words, there are no "wrong" colors when it comes to choosing your LIETH foundation or SUNNE powder. The natural minerals will merge with your complexion. However, for even coverage that matches your natural skin tone, it is advantageous to choose a foundation that suits your skin type. Being able to identify your skin's undertone will help you choose the right shade.




To find out your undertone, just ask yourself this simple question: When you look at the veins on the inside of your wrist, what color do they appear to be? Bluish? Then you have cool undertones.

Or do your veins have a greenish shimmer? Then your undertones are warm.




TUNKAL is our CONCEALER, available in three shades – ideal for covering up and refreshing under-eye shadows or minor unevenness. ILGE is our "soft focus" – a TRANSLUCENT COMPACT POWDER for a perfect finish, anytime and anywhere. As a colorless variant, ILGE is suitable for all skin tones.